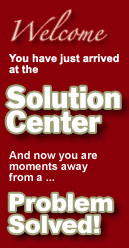 info@allcarpetmn.com
(952)
898-4444




Installation | Repair

While carpet and vinyl installation and repairs are our core competency, our commitment to your floorcovering needs doesn't stop there. We maintain relationships with other floorcovering vendors who provide hardwood, laminate and ceramic tile services and also share our unyielding commitment to customer satisfaction. If you don't see the service you need here, please call us and we will work with you to find the best solution to your floorcovering needs.

Installation
Regardless of whether or not you purchase your new carpet from All Carpet, our expertise in installing any and all styles of material is well established. From difficult pattern-match berbers and fancy inlaids, to Hollywood staircases and large commercial installations, you can rest easy in the knowledge that our crews have the expertise to provide top notch completions, all backed by our solid 2-year craftsmanship warranty.

Repair

Restretching
Wrinkles in loose carpet are not only unsightly, but they can be a tripping hazard and contribute to early failure of the material. Luckily, these can be removed professionally, and the results can be a dramatic improvement in appearance and longevity. When it comes to restretches, our slogan is "All your wrinkles end up in a paper bag!"

Repairs
All Carpet does more repairs than anybody else in the Twin Cities. We are accomplished at performing these often delicate "surgeries" when something unfortunate has happened to damage your carpet. Stains, burns, snags, pet damage, and bleach spots are among the many corrections we have completed to the relief and delight of our customers. In countless situations our repair techniques have allowed the homeowner to avoid the cost of replacing the entire carpet, which can be many times more than the cost of a well done repair.

Floor Squeaks
Few things can be more aggravating than an area in your home where the floor is squeaking. Guests can find it especially noticeable. Fortunately, this condition can be readily corrected by removing the carpet and pad, and then installing screws to cure the problem once and for all. Once the carpet is reinstalled professionally, the squeaks are gone. This technique works equally well on steps, large rooms and even the hallway outside baby's room!

Pet damage
Our furry family friends do a great deal to keep us happy, but they can take their toll on the carpet in our homes. All Carpet has spent years helping homeowners recover from these types of accidents and damage, and we are especially proficient at removing the stains and odors resulting from urine damage. Other snags and digging damage can also be repaired, and they look best when your technician is also a bit of an "artist". Give us a call and you'll never know it happened.

Burns
Fireplaces, candle damage, iron burns, cigarette burns, you name it? As long as you can find some extra carpet that matches your damaged area, we can sew in large or small patches to completely remedy the situation. Use us for that emergency fix to a recent accident and we'll get things back to normal in a hurry.

Stains
We've spent years perfecting our patching techniques for tough non-removable stains resulting from juice spills, bleach spots, ink stains and the like. We'll get out our magnifying glass and make sure the insert is placed perfectly for a virtually invisible repair. All Carpet has dedicated repair artisans who work on stains and patching full time. When you need fine detailed repair work, you need seasoned experts - that's All Carpet & Vinyl!

Seam Failure
Is your seam starting to show? Never looked right in the first place? All Carpet has developed recovery techniques that can make poorly constructed seam look great, and save a failing seam from further damage. We always use the top grade of seaming tapes, tools, and materials to bring that bad seam "back from the dead". Our 2-year warranty and our dedication to your satisfaction assures you that the new seam will be durable and hardy for continued longevity.

Metal Failure
Over the years we have seen an increasing number of loose or frayed carpets at the metal edges in a doorway- especially in a kitchen doorway. These high-traffic failures are time sensitive as they tend to "let go" at an ever increasing rate towards their end. All Carpet has developed methods and techniques specific to resolving these problems, and we go the extra mile to reinforce the carpet before we rebuild the metal fixture at the doorway. It's just another example of our time tested methods securing your repair investment.