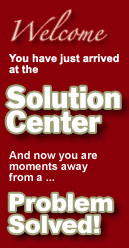 info@allcarpetmn.com
(952)
898-4444




All Carpet and Vinyl's experience in the floorcovering market over the last three decades has allowed us to put many floorcovering lines to the test. We've taken our hands-on experience with a wide range of products and developed mill-direct relationships with leaders in the floorcovering industry allowing us to provide you with the premier floorcovering products at affordable prices.

Carpet Lines


Mohawk is one of the oldest and most well known companies serving the home improvement industry. Their commitment to quality and research over the years offers the customer a distinct advantage when choosing their products. Technical advances in product composition and construction are patented and available only within the Mohawk lines. In addition, company stability and efficiency provide a wide range of colors and styles that are generally available in three or four days, not weeks like others.


Aladdin carpets have been manufactured for more than 75 years in the U.S. and have provided the backbone of sales for multi-housing, real estate improvement, and commercial projects. The high volume of production for these select styles offers our customers the ability to gain access to wholesale prices in those cases where budgets are limited, and mainstream levels of design are required.


World Carpet by Mohawk provides the floorcovering markets with a wide variety of select styles that satisfy the more discriminating buyer. They are well known for their superior quality, high-grade compositions, and high-tech, innovative production methods which result in longer lasting, better performing product.

Vinyl Lines


The Armstrong name is globally recognized both outside of and inside the flooring industry. Their vinyl products bring with them a reputation for modern wear layer composition and broad selections of patterns in countless colors. They are famous for having the precise hue selection per specific pattern. Access to their products is well established with most orders coming in overnight from Chicago.


Congoleum has been around since linoleum was first introduced to the American homeowner in the 1940's. They have a long standing reputation for producing a solid product with extended wear characteristics. Their products are highly available with material often arriving in just a few days. Styles are somewhat more limited, but this quality product has been a mainstay for the commercial and residential customer.